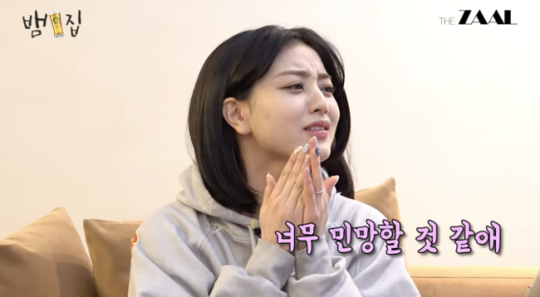 Photo = Video capture from the YouTube channel "BamChip"
TWICE's Jihyo admired GOT7's BamBam's confession.
On the 17th, BamBam uploaded a video titled '14-year relationship BamBam x Jihyo, our friendship forever' on his YouTube channel 'Bamchip'. In the video, Jihyo said, "I've been friends with BamBam since I was 14, so we've been friends for 13 years."
When Jihyo said, "I don't remember how we used to talk when we were trainees," BamBam sympathized and said, "Me too. I was unrequited," he said.
Jihyo was puzzled by this and said, "You really don't have anything to hide. You're wonderful, BamBam" and imitated Song Hye Kyo in "The Glory ~Glorious Revenge~" and made people laugh. After that, Jihyo observed, "It's not the face of BamBam I used to know. He's a little older."
BamBam said, "We are the same sisters. Whenever we meet, we always meet without makeup. Even though we are friends, we are careful when we meet, but we don't do that. I chose Jihyo as the 'No. 1 entertainer with no makeup.'" rice field.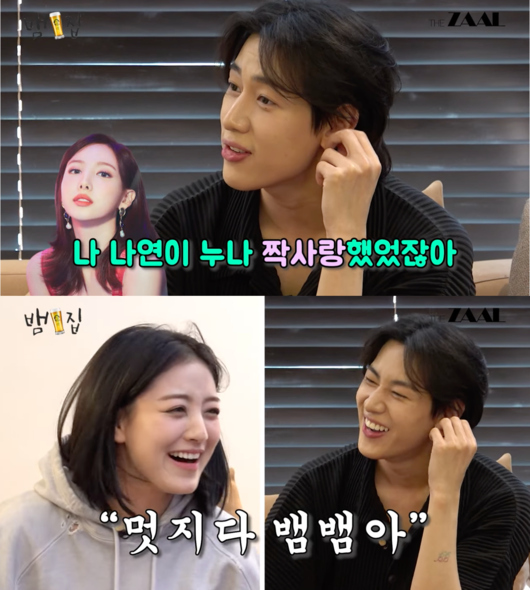 Jihyo said, "When I drink, I like to drink well. I drink with my close friends. The person I drink with the most is Jeongyeon." Jeongyeon likes to drink. , I drink with Chaeyoung. Nayeon is not a strong drinker, but she likes the atmosphere."
He also said, "I drink a lot with Kim Se-jong. I drink the same amount as I do, and when I say I'm going to get drunk if I drink more, I can drink about three bottles on a good day." rice field.
In addition, BamBam said that he is still on good terms with JYP Entertainment's CEO Park Jin Young (J․Y․ Park), saying, "There was a time when the producer suddenly asked you to make ramen. Isn't it organic? 'When I said, 'I was told to make it,' and Jihyo burst out laughing, 'The three of us, including you and I, drank alcohol.'
After that, Jihyo said, "When we get really old and perform on stage, songs like 'TT' will be embarrassing. Even now, there are times when I'm embarrassed. I really don't think I can do 'Sha Sha Sha'. 'WHAT IS LOVE'. It's also embarrassing. During the ending, there are parts where I shake my body, but I can't watch the music program.The ending fairy is terrible.It was good in the past."
・[PHOTO] GOT7 BamBam & Youngjae leave for Thailand for "KCON 2023 THAILAND" (with video)
・TWICE Jihyo, healthy sexy beauty… Publish behind-the-scenes photo shoot