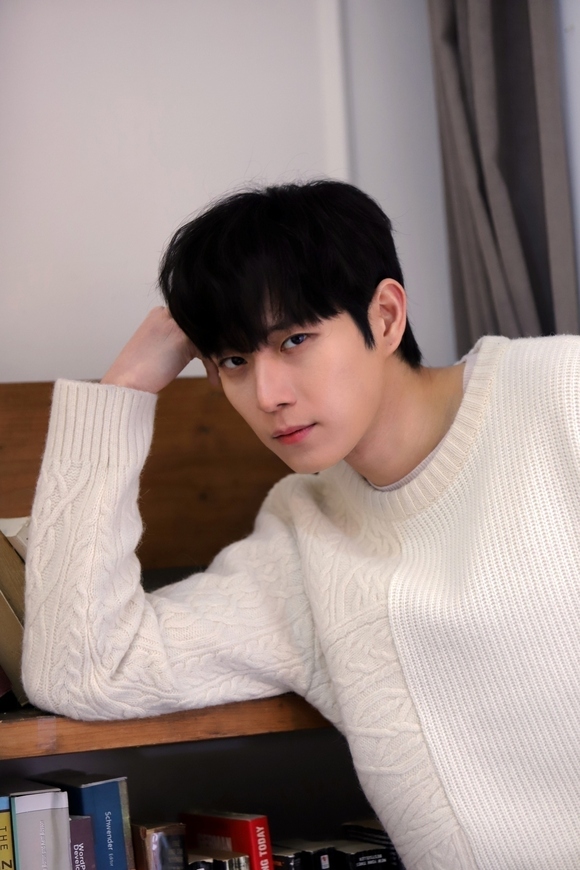 photo=outer korea
"Parasite Semi-Underground Family" Cho Yeo Jung x "Hot-Blooded Priest" Go Joon x "Penthouse" Kim Young Dae will be competing! A wife who is a cool female detective writer VS a husband who is a professional divorce lawyer for cheating, and the promises made in the proposal… The DVD of 2021's most thrilling love mystery "If you cheat, you die" is being rented.
In commemoration of the DVD release, a young actor who is currently attracting attention as Cha Soo Ho, who is sometimes a convenience store clerk, sometimes Jo Yeo Jung's assistant, and actually an elite agent of the National Intelligence Service perfectly. Youngdae's official interview has arrived! He talks about the inside story of the shoot, his future acting activities, and even how he spends his days off.
――What was your impression when you first read the script?
Kim Young Dae: When I saw the script for the first time, I clearly felt the charm of the character Cha Soo Ho. The character's identity is clear, and the relationship with Kang Yeo-joo is interesting, so I thought it would attract the attention of viewers.
Q: What is the charm of the character you played, Cha Soo Ho?
Kim Young-dae: An intelligence officer belonging to the National Intelligence Service, who infiltrates as a writer's assistant and has a mission to watch over her and protect her… She's an attractive character.
Received 'KBS Drama Awards' Rookie Award 'The biggest event in my life'
Licensed by KBS Media Ltd. (C) 2020 KBS.
Q: What did you pay attention to when playing Suho, a National Intelligence Service agent who used to be a special forces unit?
Kim Young-dae: Since he was set as a veteran intelligence officer (of the National Intelligence Service), he had to be careful about his words and actions for the assigned duties, but he also needed to show a calm and relaxed appearance, so I was very careful. Physically, I also trained hard in order to express that I was from the Special Forces. Also, there were scenes where we had to show action, so we spent a lot of time preparing.
Q: You received the Rookie of the Year award at the 2020 KBS Drama Awards for this work. Please let us know your impressions.
Kim Young Dae: It's the biggest moment in my life so far, and I'm very grateful. I'm still inexperienced, so I think it's an award given to me in the sense that I'll do my best, and I'll continue to do my best.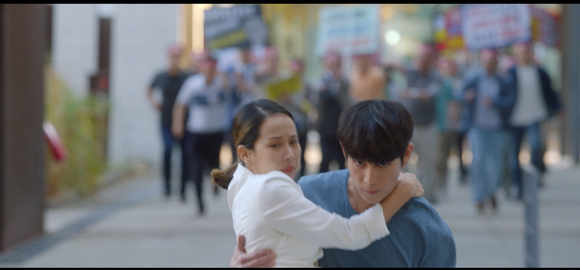 Licensed by KBS Media Ltd. (C) 2020 KBS.
――Please tell us your impressions of Cho Yeo Jung and your impressions of co-starring.
Kim Young Dae: He was a very nice person. You always cared about me and created a relaxed and fun atmosphere at the shooting site. He always took the lead when it came to acting and gave me a lot of advice. If my acting has improved, I think it's all thanks to Jo Yeo Jung.
――From episode 1, there was a scene where Suho hugged Yeo Joo and ran away. Please tell us about the episode during the shooting.
Kim Young-dae: The director was delighted when he said that it reminded him of a famous scene from the movie "Bodyguard". Actually, Yeojeong was very light and I didn't have any trouble.
――There was also a depiction of Suho having special feelings for Yeo Joo. How did you interpret and play Suho's feelings?
Kim Young Dae: The feelings that started with Suho's pity and sympathy for Yeo Joo gradually developed. I think there was a part where I felt the opposite sex in Yeo Joo.
The story behind the action scene is also "in one take…"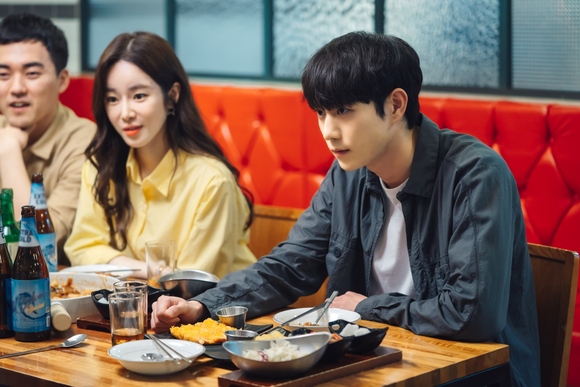 Licensed by KBS Media Ltd. (C) 2020 KBS.
――Please tell us about your impressions of Go Joon-san and ex-MOMOLAND member Yong-woo, and your impressions of co-starring.
Kim Young Dae: Go Joon also gave me a lot of advice, taking care of me so that I could relax and act. Actually, with Yongwoo-san… I never had a scene where I appeared in the same scene.
――Were there any episodes that left a strong impression on you or that you struggled with on set?
Kim Young Dae: Even though I thought it was difficult at the filming site, looking back now, I feel like it wasn't really a big deal. It was a fun shoot, and I am grateful to all the staff and cast members. I am truly grateful that I was able to work with good people and build good relationships. What left an impression on me was that there was an action scene for the first time at the beginning of the story, and I received applause for being able to film it in one take without any mistakes.
――The story development where a mystery invites a mystery became a hot topic, but did you know the ending?
Kim Young Dae: I didn't know the ending until the end.
Licensed by KBS Media Ltd. (C) 2020 KBS.
――What was something you were able to express because of this work?
Kim Young Dae: I was able to take on the challenge without regrets in a genre drama that is hard to find, such as comics, mysteries, and thrillers. I think I was able to grow a lot in terms of my breathing in acting, and it was a valuable opportunity to reflect on myself once again.
――Suho was a cool character, but what kind of personality does Kim Young Dae actually have?
Kim Young Dae: I think there are similarities with Suho. The cool part, the lack of interest in anything other than the field you are doing, may be similar.
Appearing in topical works one after another! "I want to grow steadily"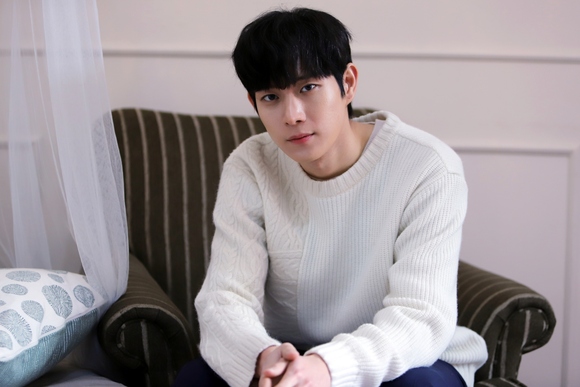 photo=outer korea
――After making your debut in 2017, you have appeared in many popular works such as "Item," "If the weather is nice, I will go to see you," and "Penthouse." What made you want to pursue acting? Also, what kind of actor do you want to be in the future?
Kim Young Dae: I got into acting after being recommended by someone, but I gradually became greedy and wanted to continue growing. I don't have any big goals at the moment. I just want to grow steadily while facing each and every work with sincerity. I would be happy if I could hear the words "That girl is good. She's doing her best" from the viewers.
――How do you spend your time off? Do you have any hobbies or ways to relieve stress?
Kim Young Dae: Watching movies at home and eating delicious food. When my schedule is not so busy, I try to have some time to spare.
――Please give a message to the Japanese viewers.
Kim Young Dae: Please love 'If you cheat, you'll die'. A comic mystery drama with a series of twists and turns that will take your breath away. Please take a look. thank you very much.