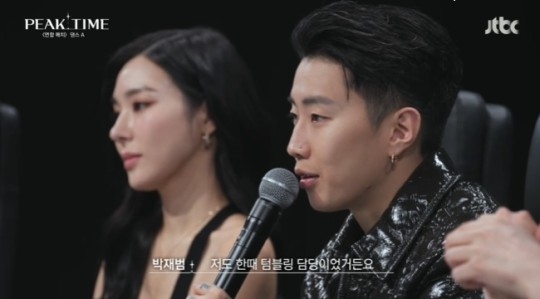 Photo = JTBC 'PEAK TIME' capture
Park Jae Bum remembered the time when he was active in 2PM during the review.
On JTBC "PEAK TIME" broadcasted on March 15 in Korea, the stage of the second round alliance match of the dance A team was released.
Team 2 o'clock NTX's Jaemin, Changhoon, Hojun, Yunho, and Seungwon, Team 5 o'clock ATBO's Seok Rakwon, Ryu Junmin, Bae Hyeongjun, Jung Seunghwan, and Won Bin, Team 9 o'clock BLITZERS' Jinhwa Dance A Team, consisting of & Joohan, Goyu, Chris, Rutan, and Team 18ji no BDC's Kim Sihoon, formed a 16-member mega crew.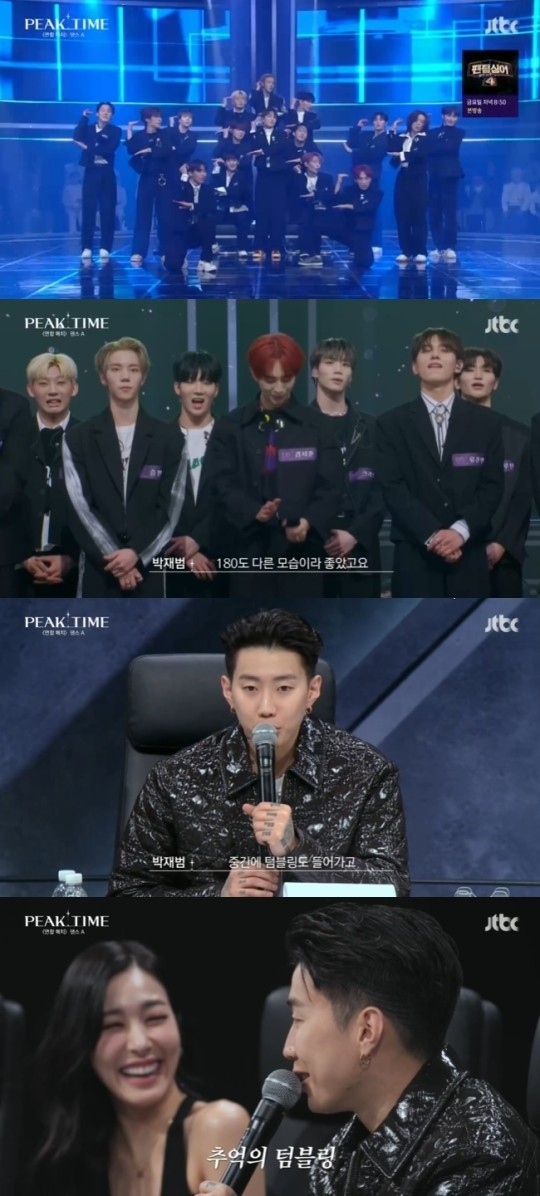 After being criticized in the mid-term evaluation, the dance team A, who achieved amazing growth in a short period of time, overwhelmed the audience with a variety of compositions, from dances that used chairs to group dances that utilized a large number of people.
Park Jae Bum, who saw the stage, said, "It was very good. It was good because it was 180 degrees different from the midterm check. There was also tumbling in the middle. I used to be in charge of tumbling." Park Jae Bum, who made his debut as a member of 2PM, performed tumbling on stages such as "10 out of 10", but left the group after that.
Park Jae-bum said, "If I dare to point out, when there was no choreography, it seemed a little distracting when creating the background for the performance. Other than that, everything was fine."
・CODE KUNST reveals track list for 5th full album… WINNER Song Mino & GOT7 Jackson pay attention to gorgeous
featurings Also mention talk & enlistment in the audience (with video)