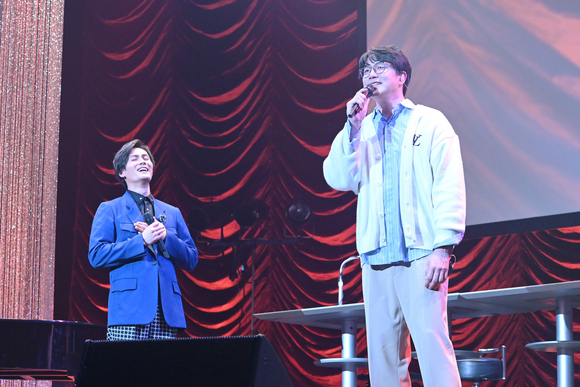 SKY PerfecTV!'s new music event "Soothing by SKY PerfecTV! Vol.1 Sung Si Kyung x Kazuki Kato" was held at Toyosu PIT in Tokyo on March 9th (Thursday) for two performances day and night.
Since debuting in Korea in 2000 and winning the Rookie of the Year award, Sung Si-kyung has been active as a top singer, and since 2017 he has been active in Japan as well. Kazuki Kato, who made his debut as an artist in 2006, is currently active not only as a musical actor but also as a singer and voice actor in various fields. "Soothing by SKY PerfecTV!", where two artists with unique singing voices meet, is a dream collaboration that transcends countries and generations, as the name of the event, which means "heart is healed and healed". It was a special time to soothe the hearts of the rushing audience.
Masataka Furuya, the event MC and radio DJ who has appeared on a stage with the image of a radio booth, introduced Sung Sikyung and Kazuki Kato, and the audience erupted in applause and cheers. rice field. The two, who met for the first time at the rehearsal on that day, were awkward at first, but gradually relaxed as they were guided by Furuya's light-hearted talk, which is familiar to Hallyu fans.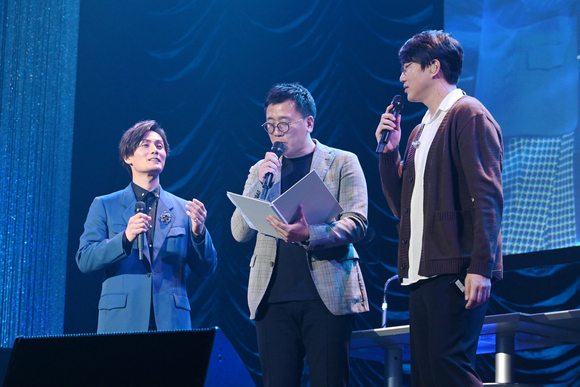 Sung Si-kyung performed "Melody", a song by Koji Tamaki, who is a big fan, which he covered on his own YouTube, in perfect Japanese, making it hard to believe that he was singing a song that was not his native language. Furthermore, he said, "It's my biggest hit song 18 years ago, and it's hard to come up with a song that surpasses it." There was also a scene where he sang along with the fans.
After that, the beautiful melody and gentle lyrics composed by Sung Si-kyung made some people cry. Show off. With her fluent and exquisite sense of Japanese, she soothed the nervous Kazuki Kato, and showed lively dialogue with her old acquaintance Masayuki Furuya, visiting the venue like a veteran. attracted a lot of fans.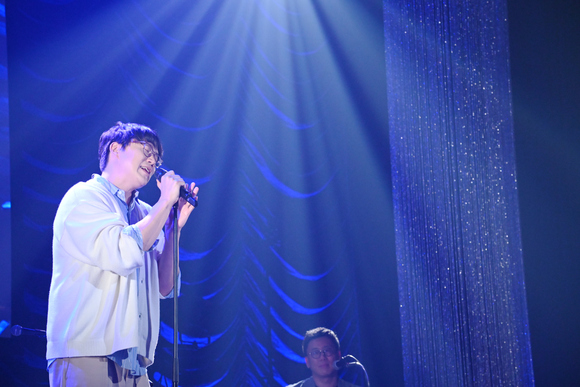 Kato Kato, who was often seen happily watching Sung Si-kyung's stage, powerfully sang "Still alive", a song written by himself with hopeful lyrics and a sprinting melody. Also, at a previous event, I sang at the request of a fan, and I felt that I wanted to pass on this song. . Furthermore, in the song of the musical "Frankenstein" in which he himself appeared, the magnificent number "Kimi no Yume no Nakade" sang the feelings of a man who was guilty instead of his best friend heading to the execution platform, just like a musical. The audience was fascinated by the powerful stage that made them feel as if they were watching.
In addition, on the stage of Shin Seung-hoon's "I Believe", which is widely known in Japan as a song that has a mysterious connection with Sung Si-kyung, Kato Kato said, "I used to sing when I could hardly speak Korean. However, I wanted to get revenge for this event, so I prepared hard under the guidance of my Korean teacher." He entertained us by performing various songs with various voices and singing.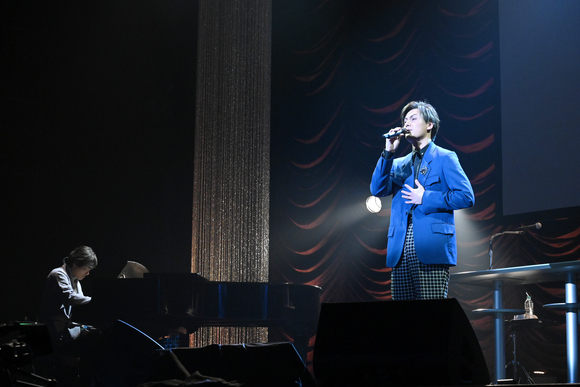 In between wonderful stages, the themes of "Songs that have influenced me", "Japanese and Korean music", and "Voice" will be used to explore the roots of Sung Si-kyung and Kato Kato's music and how to face music. Develop deep talk.
Kazuki Kato, who is also active as a musical actor, talked about the difference between audiences in South Korea, where there is a big reaction after each song in the play, and Japan, where people are immersed and quietly watch the entire movie. When Sung Si-kyung performed on stage for the first time in Japan, the audience was so quiet that he thought, "I'm done…", but now, as a ballad singer, the reaction of the Japanese audience who are watching with concentration is overwhelming. He once again talked about the difference in how to enjoy music in Japan and South Korea, such as saying that he was grateful.
In addition, Sung Si-kyung, who loves her alcohol, gave Kazuki Kato, who is not very strong with alcohol, the right to enroll in her own alcohol cram school. It was also seen that the bond was built beyond the.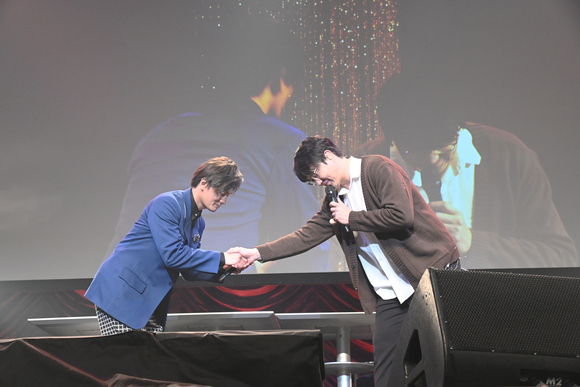 The two of them hit it off through co-starring in the daytime and nighttime performances, and at the end of the event, they sang Sung Si Kyung's debut song "The Road to Me" in Korean. We met for the first time on this day, and the stage ended with a beautiful harmony that made it hard to believe that we were singing together for the first time.
"Soothing by SKY PerfecTV! Vol.1" was the dream co-star of Sung Si Kyung and Kazuki Kato, who have entertained many fans with their voice and stage. It was a time to understand why so many people were fascinated by the two voices, and it was a time that made me wish that this beautiful exchange through music would continue even longer and deeper. is not it.
In addition, the pattern of the event will be broadcast at the satellite theater in June! Please check out the detailed information that will be announced at a later date.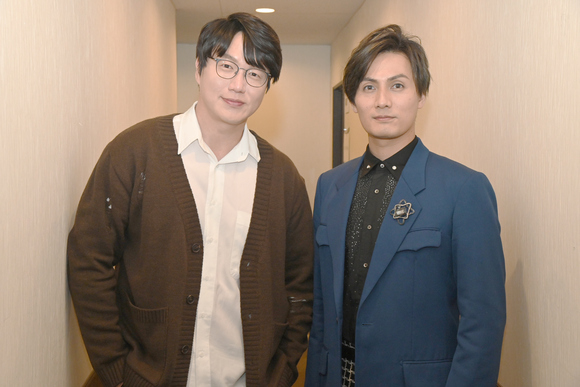 Comment from Sung Si Kyung
I'm really happy that Mr. Kato sang Korean songs on this stage, studied the language and loved the culture. I hope we can continue this relationship. it was a fun time. Next time we have a chance to sing together, I would like to communicate more in advance and create a better stage. For those who watch the broadcast, I would like you to pay attention to Mr. Kato's voice and singing method that differ depending on the song.
◆Comment from Kazuki Kato
Mr. Sikyung welcomed me very warmly, and I was able to hear his singing voice up close, which was a very valuable experience for me as an artist. Sikyung-san's talk was also a lot of fun, so I'd like you to watch the comfortable time together with the stage on the broadcast. I hope to continue connecting Japan and Korea through music together with Shikyung-senpai.
■ Event overview
Soothing by SKY PerfecTV! vol.1
March 9, 2023 (Thursday)
afternoon performance Open 14:00 / Start 15:00
Night performance Open 17:30 / Start 18:30
Performers: Sung Si Kyung, Kazuki Kato
Venue: Toyosu PIT
[Organizer] SKY PerfecTV JSAT Co., Ltd.
[Production/Operation] Pia Corporation
[Cooperation] SK Jeawon Co., Ltd., Assist Co., Ltd., MIDUMU LLC
Related Links
Event official website: https://promo. skyperfectv.co.jp/soothing/