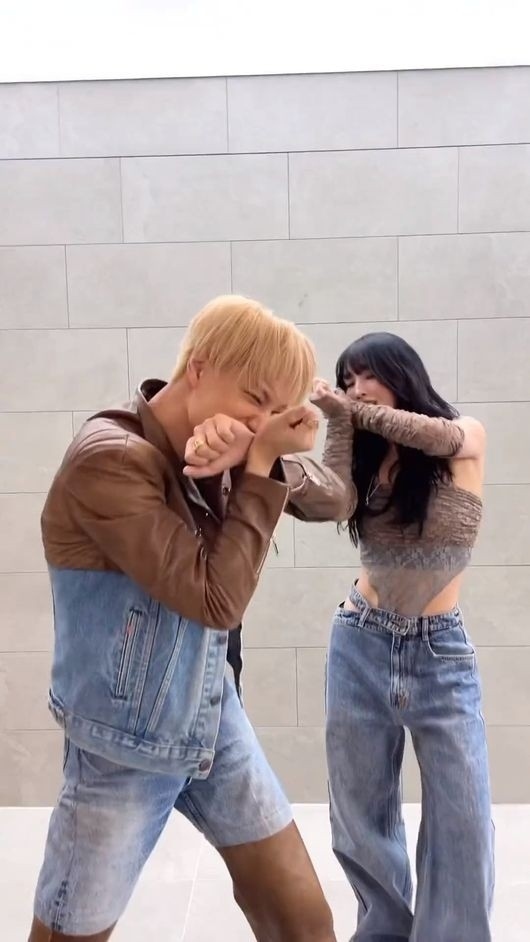 Photo = TWICE official SNS
EXO's Kai participated in TWICE's new song "SET ME FREE" challenge.
Yesterday (18th), the 'SET ME FREE' dance challenge video of Momo and EXO's Kai dancing together was released on TWICE's official SNS.
Like the main dancers of each group, "SET ME FREE" that the two danced clearly expresses what kind of song the song is and what the choreographer intended. Momo's refreshing and relaxed expression and the dance that shows her well-trained gestures are eye-catching. In addition, the appearance of Kai digesting and dancing as her own performance also attracted attention. From the overwhelming visuals to the line of sight, to the sophisticated movements shown on a stable axis, it's perfect.
In response to this post, netizens commented, "I thought we were in the same group because of the similar costumes," "Park Jin Young (JY Park) and choreographer Shim Jae Won would think a lot when they saw it," and, "This time, Momo. Can you dance to 'Rover' (Kai's title song)?"
Kai made a comeback with the 3rd mini-album "Rover" on the 13th, and TWICE with the 12th mini-album "READY TO BE" on the 10th.
・ TWICE releases MV for title song "SET ME FREE"… Focus on dance that expresses freedom
・ EXO Kai releases 3rd mini album "Rover" "If I can teleport, I want to go to my fans"